TMTL-Eicher Industrial Engines
Manufactured and marketed under the TMTL Engines – Eicher Engines brand, our superior diesel engines in the 12-160 hp range come with a rich European Heritage and are renowned for their exceptional build quality, reliability, robustness and low operating cost. The first choice for rural food processing and industrial machinery applications such as flour mill, rice mill, oil expeller, maize processing, pulse mill, groundnut decorticator and cane crusher, TMTL Engines – Eicher Engines deliver the highest moment of inertia and backup torque in the segment.
TMTL Engines – Eicher Engines are widely acknowledged for their proven performance in industrial applications such as saw mills, road sweeping machines, crawler drill rigs, front loaders, pick & carry cranes, stone crushers, concrete mixers, transit mixers, bitumen spray distributors and other construction machines, besides various pumps like dewatering, fire-fighting pump, jetting pump, mud pump, slurry pump, concrete pump, etc.
With a state-of-the-art R&D facility and inhouse capability to design and manufacture diesel engines in both – the air-cooled and water-cooled ranges, TMTL - Eicher Engines brand has earned the trust of over One Million customers and is one of the most preferred brand names in the industry. The air-cooled range comprises 12-67 hp and the liquid-cooled range comprises 49-160 hp engines. All the engines above 48 hp are turbocharged, along with an after-cooler from 60 hp and above. Engineered with advanced technology, these engines are designed to withstand the harshest of climatic conditions and work without any noticeable deration, even in extreme conditions.
Key Highlights

Over 1 Million happy customers


Highly reliable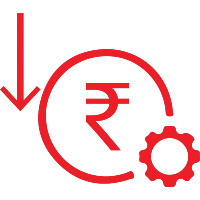 Low cost of operation


Value for money


High fuel efficiency


Best-in-class after-sales support

DISCLAIMER: The information relating to TMTL's products, product images, specification and availability provided on TMTL's websites, digital and social media platforms are subject to constant revision, upgradation based on its policies and current product-line, and may not reflect the updated information. You are advised to contact corporate@tafe.com, our regional sales representative, or your nearest authorized dealer / distributor in this regard. Products listed on TMTL's digital platforms may not be available in certain geographies and may be enhanced or discontinued without any prior notice.

TMTL does not verify, endorse or approve any information relating to itself, its products, their price, specification, availability etc. provided by third-party on any platform whatsoever, including websites, aggregator sites, social media platforms, RSS feeds, instant messaging platforms, non-digital platforms - print media, trade journals, publications etc. It is hereby made clear that no information derived from such third-party shall be treated as accurate and TMTL shall not be responsible for the same in any manner whatsoever.